The barbeque chicken is one of those recipes that people used to serve in an informal meeting. This custom of preparing barbeque chicken was quite prevalent when families got together to spend the day at a beach on weekends.
Unquestionably you will imagine that this recipe will take a long time and that you also have to make it on the barbecue. But do not worry, as it is neither so tricky nor to be worried about.
Cubans have simply varied the original recipe of barbecue chicken to make it a little natural and faster, in which coal is not used and does not need many ingredients either.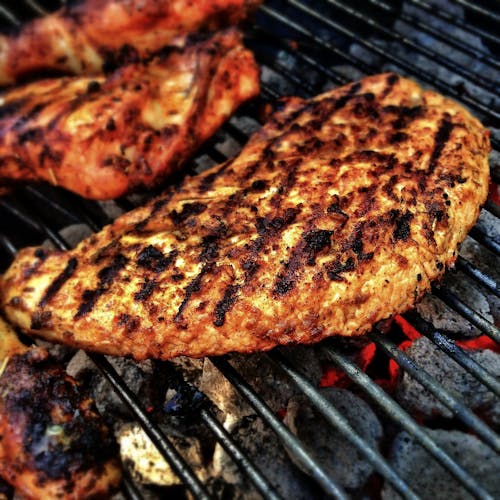 This barbecue chicken, like almost all homemade recipes, is made in different ways. In each house, they make it according to their tastes and possibilities. But the most common method of cooking it in Cuba is in a pressure cooker. They add butter, Chinese sauce, and chicken and pressure cook them.
Today we will discuss the recipe of Asian BBQ Chicken that carries some more ingredients and is so delicious. Above all, it is still quick and easy to make.
How To Prepare Barbeque Chicken
Ingredients:
Four chicken poles
One teaspoon paprika
One teaspoon salt
¼ teaspoon ground pepper
Two butter spoons
½ cup dry wine
1/3 cup of water
Two tablespoons lemon juice
½ cup Chinese sauce
Three garlic cloves
Juice of 1 sour orange
One onion cut julienne.
Preparation:
First, you must marinate the chicken with salt, crushed garlic, and the juice of the sour oranges. It will give you the best results if you keep it marinated overnight.
Put all the ingredients in a pressure cooker and lid the cooker.
Turn the stove on and let the chicken impregnated with the aromas of the seasoning. After it has pressure, we leave it for about 25 minutes.
Remove the pot from the heat, and when the pot loses pressure, check if the chicken is fully cooked or not.
If the chicken is not yet cooked enough, put the pot on the fire again, but uncovered. If it is already fully cooked, leave it on low heat until the sauce thickens and has a better presence.
You will see what exquisite flavor the chicken cooked in this way has. You can try this recipe with pork loin also.
How could you verify this recipe for barbecue chicken is very easy to prepare. Now we have to get the ingredients and get to work to taste this delicious Cuban food.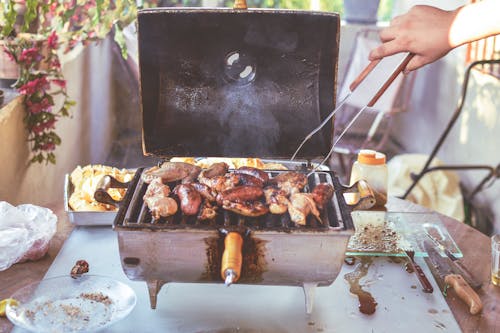 How To Accompany The Cuban Barbecue Chicken?
White rice, Chatinos, some salad, or roasted potatoes are prefects to accompany this typical Cuban dish.
The soy sauce you use mustn't have much salt because it can alter the taste of the recipe.
Likewise, if you use butter with salt, verify that the point is adequate before adding the pinch of salt.
Use a little salt to marinate the chicken because the butter we use is without salt and the soy sauce has a shallow content.
If you liked this recipe, click on one of the social media buttons and share it with friends and acquaintances.